Master meal planning and prep with this detailed guide on mapping out a weekly menu and gathering meal planning essentials.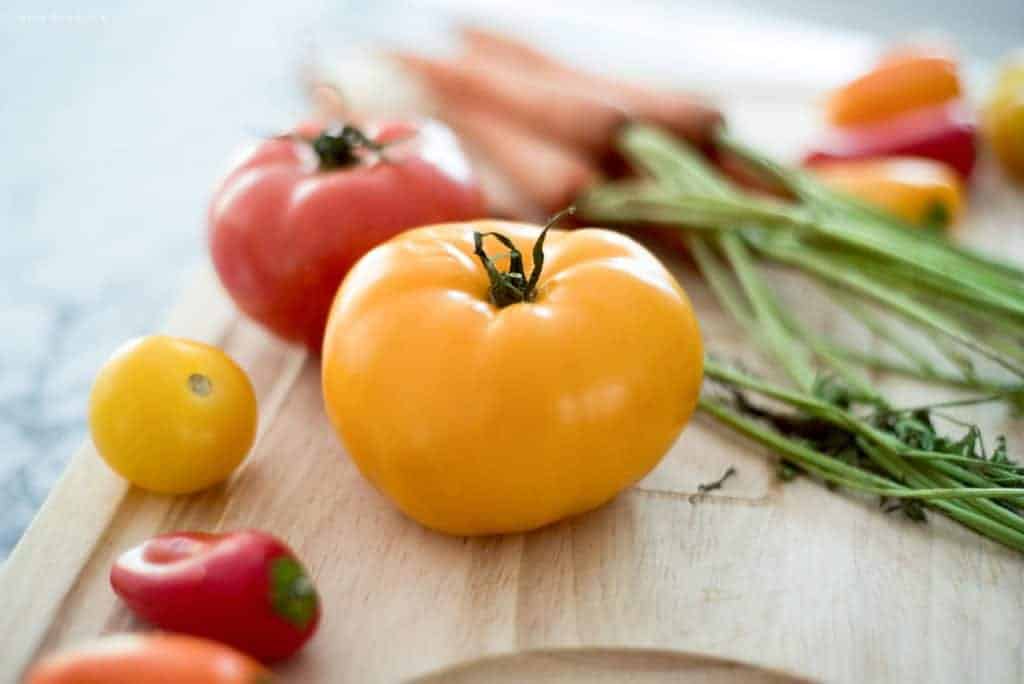 Today I am so excited to share my meal prep and meal planning essentials. Meal planning and prep is something I have witnessed firsthand that will make life run more smoothly. I am constantly trying to strike the balance between being an entrepreneur and being a homemaker, and I have found that careful planning is the best way. Having a plan keeps me from grabbing a takeout menu when the workday ends (sometimes late at night). It also helps us all stay on track with healthier eating!
I received a free copy of Master the Electric Pressure Cooker from my sweet friend Cami, but all thoughts on this lovely book are my own!
Meal Planning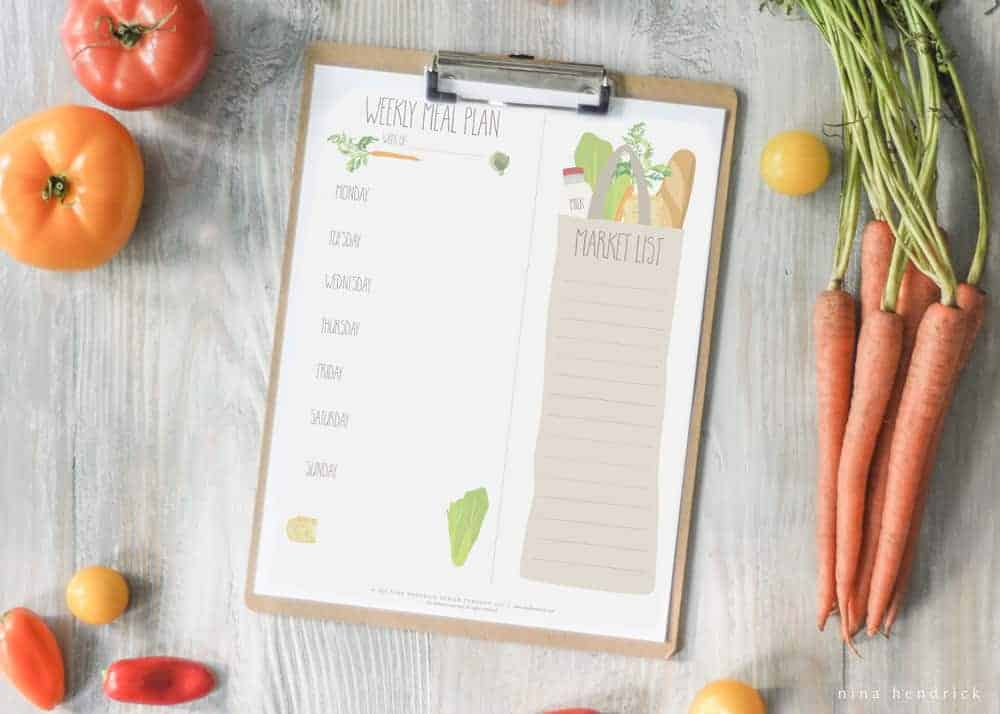 My first step is to plan. I created the free printable Meal Planner above ages ago to help with the planning process (if you're looking for a more neutral design, the free printable menu planning guide at the bottom of this email has one). As I am planning, I search for inspiration. Some of my favorite books to search for recipes in are Master the Electric Pressure Cooker, A New Way to Dinner, and The Whole30 Cookbook. Of course, I also search Pinterest. 
My method is that I find an idea, search my current inventory to see what I have and what I need, sketch out a plan, and then begin to put together an online order for groceries. I am lucky enough to live in an area where there are several options for ordering groceries online and even having them delivered.
I frequent a local chain of family-owned grocery stores (Roche Bros.), and while they have delivery available, I usually opt for creating an online order and pick it up. My favorite part of online ordering is that it saves time. I can add a list of favorite items back into my cart with a single click. I can also add items I may think of during the week and they will be ready when I go to create an order! Last, but certainly not least, I can eliminate the time and stress of grocery shopping, which is my least favorite task (particularly with a toddler that likes to clear the shelves with an outstretched hand and add as many illogical things as possible to the cart).
I've spoken to several people who say they wouldn't be able to give up the process of picking out their own produce and meat. I understand and respect that, but I can happily say that I've had few issues! Time is always at a premium as a work-at-home mom, and this is such a time saver for me that I am happy to give up control in that department. We also find that we save money and stay a little healthier since we get just what we need and there aren't any impulse buys (that baking bread smell, anyone?).
If you don't have this option and need or want to do your own grocery shopping, my best tip is still to go armed with a plan. Map out your grocery store in your mind and try to put your list in that order!
Meal Prep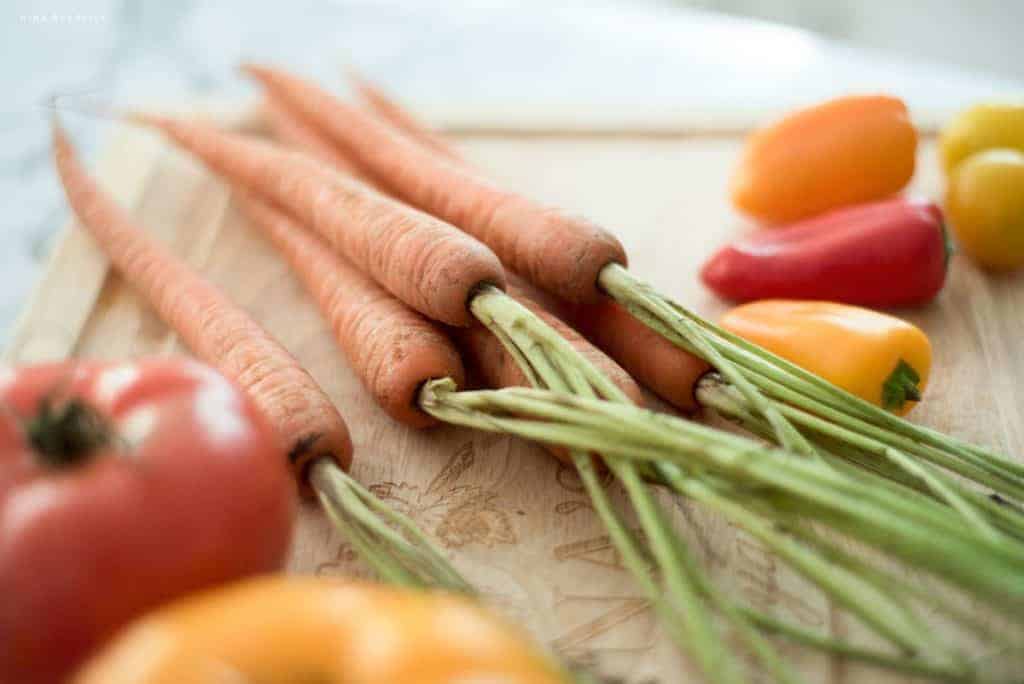 On weekends we stay home, I try to do my initial meal prep on Sunday. I tend to be the most rested on Sunday, so it is a good day to tackle the task. I order groceries for the morning. In the afternoon, I prep and cook.
Some of the prep involves chopping and storing all of the veggies for the week ahead. I have a wooden cutting board for veggies, and plastic cutting boards for meats. My favorite knives are Henkels.
For storage, I have switched completely to glass. I swapped out my plastic containers slowly over time. Overall, glass is more convenient since I can serve and store the food in one container. It's healthier- no BPA! When I have to microwave the glass, I use these glass microwave covers instead of the plastic lids.
The Pressure Cooker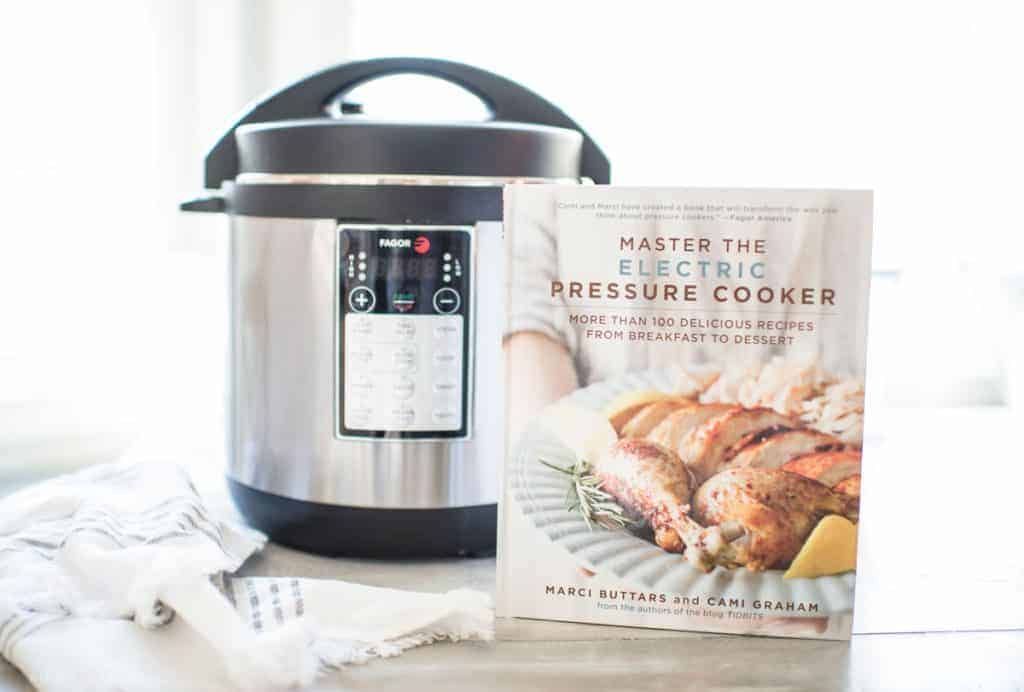 I pre-cook some of my meats on Sunday for lunches during the week. My favorite tool for doing this quickly is my electric Fagor LUX 6-Quart Pressure Cooker. I was intimidated by this tool at first, picturing the pressure cooker of my grandmother's era. However, my friend Cami and her sister Marci wrote the book Master the Electric Pressure Cooker and I was introduced to the modern version. It has become an invaluable tool in my meal prep and for making quick weeknight dinners! I use it for dinner at least once a week, and Cami and Marci's Pressure Cooker "Creamy Chicken Noodle Soup" has become a family favorite.
Weekday Breakfast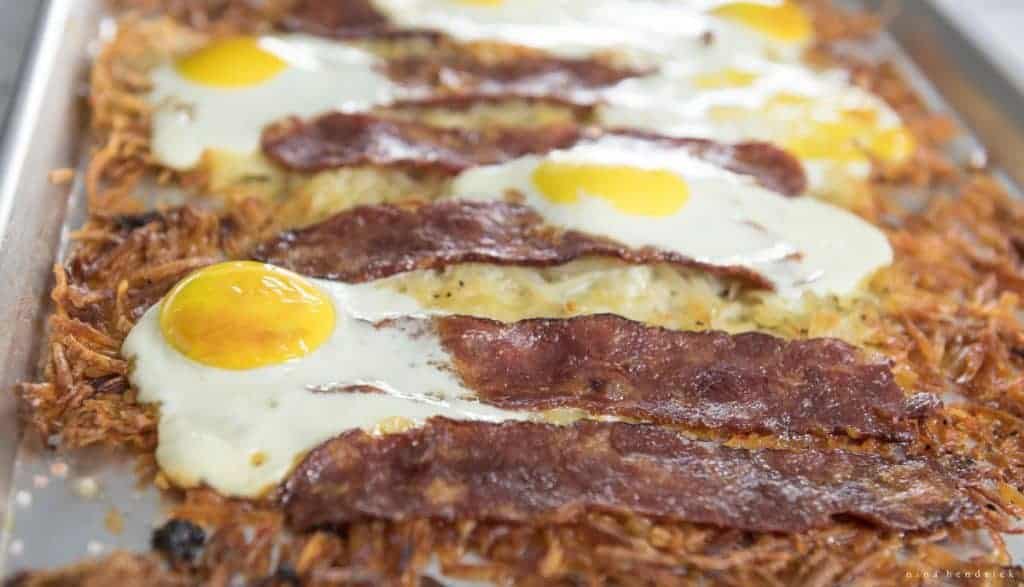 Breakfast tends to be a bit "fend for yourself" for the older kids. Of course, I make sure the necessary items are easily accessible. Cereals are in easy pop top containers. There are frozen waffles, toast with peanut butter, and breakfast sandwiches that they can make for themselves. For mornings when we are running late, I try to keep a supply of options like protein bars. I found this past year that we are eating a lot of hard boiled eggs. Since I try to eat primarily paleo, it is a quick and healthy option for me, and the kids happen to love them, too. However, making hard boiled eggs is not my favorite task. I have heard that the pressure cooker makes it easy, but I haven't tried it yet (I will update this if I try it out!). Instead I found that most local grocery stores have them pre-peeled in the deli section. You pay a bit more, of course- but it is worthwhile in my opinion!
Weekday Lunches
For lunch, I will usually make a big batch of pasta at the beginning of the week and mix it with different veggie and meat combos for the little one. The older kids prefer to eat lunch at school like their friends do, which saves a lot of time. Mack and I will either eat leftovers, or use these glass containers. I love how they have a little cutlery set (although Mack refuses to use it)! I try to prep the fixings for different salad combinations. For wraps and sandwiches, I have started using Bee's Wrap.
Weekday Dinners
A lot of my weeknight dinner ideas are heavily reliant on the prep and planning. Since Mack goes to the gym after work, we tend to eat a little later. To keep from falling back onto takeout I employ the strategies of having easy prepped options. 
Sheet Pan Dinners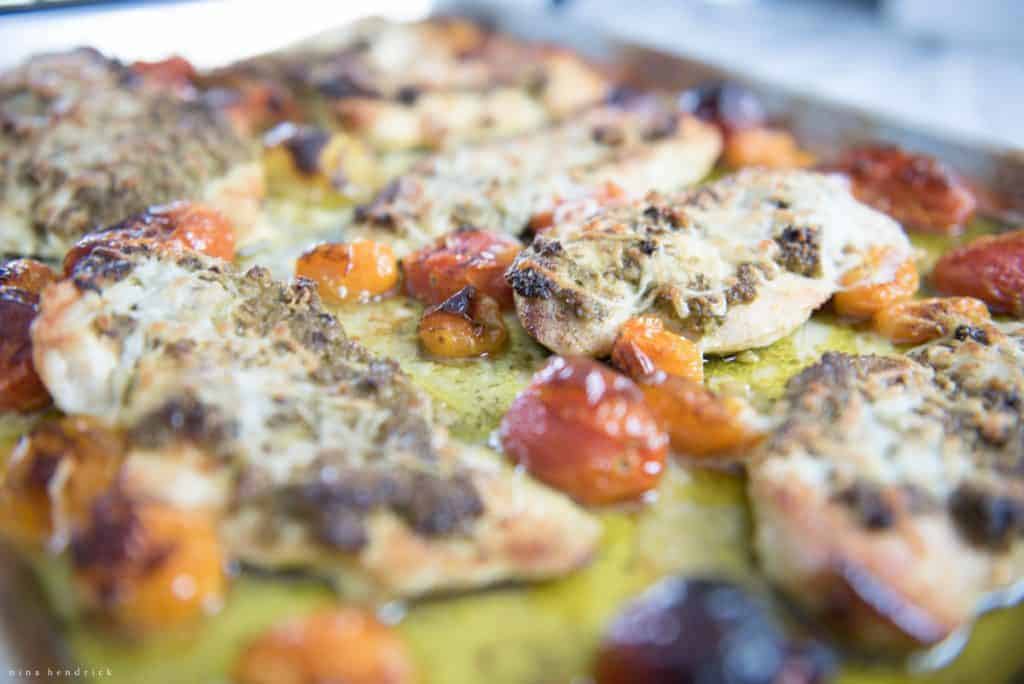 I recently professed my love of sheet pan dinners, and that isn't going to change anytime soon. That is by far my most frequent go-to. The combo of meat and heirloom or sweet potatoes drizzled in seasoning and olive oil is so quick and delicious. Sometimes I throw veggies like carrots and broccoli into the mix to roast! These sheet pans from Nordic Ware are my absolute favorite- they are sturdy and don't warp in the heat.
The Slow Cooker
Aside from the pressure cooker, the other invaluable kitchen appliance in my arsenal is my Cusinart Slow Cooker. I love this for things like chili, meatballs, and roasts. You really can't beat the set-it-and-forget-it nature of a slow cooker!
Freezer Meals
Freezer meals are an option I have explored a little, but not as much as I would like to. Part of the issue is that my freezer isn't a great one. However, I have made paleo meatballs in bulk and frozen some for easy weeknight access. If I become better at this method I will share the details!
Meal Planning Essentials
[show_ms_widget id="35998126″ image_id="41858958″ width="800″ height="2291″]
No.1 | No.2 | No.3 | No.4 | No.5 | No.6 | No.7 | No.8 | No.9 | No.10 | No.11 | No.12 | No.13 | No.14 | No.15
I hope that you found these tips and strategies helpful for planning your meals! You can download the free printable below for planning your weekly meals.

The file will be emailed to your inbox. If you don't see it, please check your spam folder. Please see our Support Page for answers to common FAQs!
Please feel free to share any of your favorite meal planning tips in the comments! Have you tried freezer meals? Do you have a favorite crock pot recipe? Do share!

Pin it for Later
Meal Planning Essentials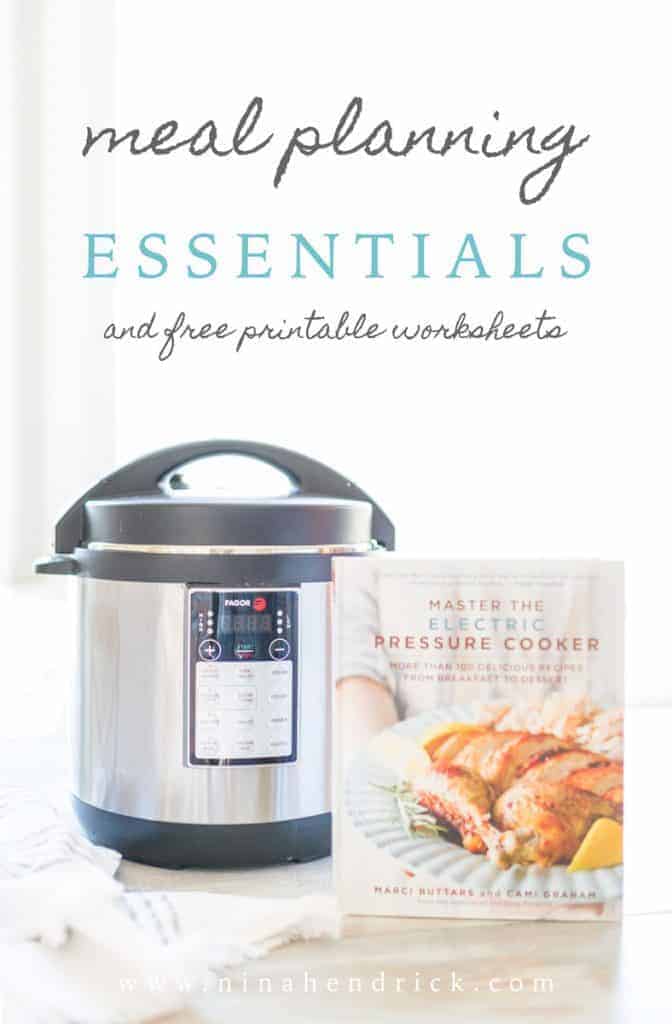 Other Posts in the Essentials Series:[ubergrid id=14353]
Other Posts in the Journey to an Organized Life Series: [ubergrid id=16068]