Use this Classic Margarita recipe with tequila, triple sec, and fresh-squeezed citrus juice sour mix to craft the perfect refreshing cocktail for your celebration.
Today is a good day because I get to share my classic margarita recipe with you! Anyone who knows me knows this fact: I love margaritas. In fact, my husband Mack calls them "Nina-ritas". It's my signature drink (aside from Sangria, and sometimes I even combine the two! I'll share that one another day.), and I hope that you enjoy this recipe as much as I do. To me, margaritas always taste and feel like summer or vacation somewhere sunny and happy. However, they can certainly be enjoyed any time of the year, any day of the week! I'm not one to judge.
How Do You Make a Classic Margarita?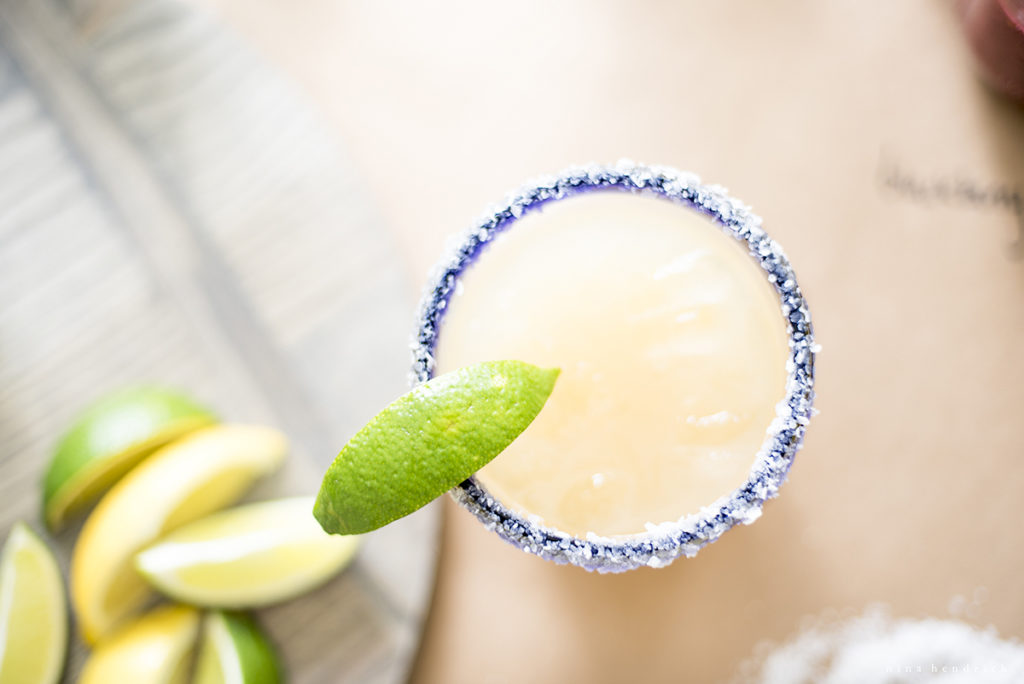 To make a classic margarita you combine fresh-squeezed citrus juice, simple syrup, silver tequila and triple sec. You garnish it off depending on your preference, by dipping the rim if the glass in agave nectar and then either coarse salt or sugar.
This classic margarita recipe is a perfect balance of sweet, sour, and salty. I love citrus, and it certainly delivers the citrus flavor in spades with the special fresh-squeezed sour mix.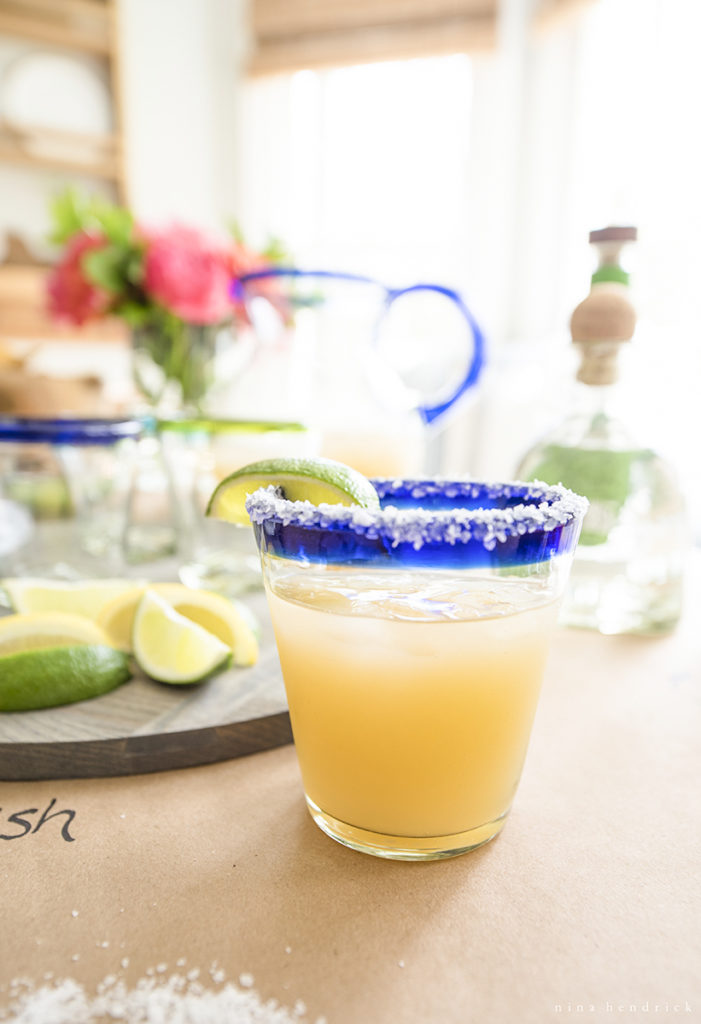 Fresh-Squeezed Sour Mix
I combine freshly-squeezed juice from limes, oranges, and lemons to create the perfect citrus blend. I like to use a sieve to trap the seeds and pulp, but if you prefer pulp, it's not necessary!
For tequila, I tend to believe in quality. My favorite is Patron Silver, but I have also had really good results with Jose Cuervo Especial Silver Tequila. Overall, I recommend going with the best white tequila you're willing to buy!
How Do You Serve a Margarita?
I prefer my margarita served classic style, with a salt rim and on the rocks. For the salt rim, you can always run a lime around the rim and then dip in coarse salt. However, a trick I've been doing lately is to create a rim with agave nectar (which I found in the gourmet food section of Homegoods) dipped in coarse salt. It adds another layer of sweet and salty!
If you're looking for inspiration for hosting a margarita making party, I wrote all about it for this post over on my lifestyle blog. It's a quick, simple, and fun way to share this delicious cocktail with friends!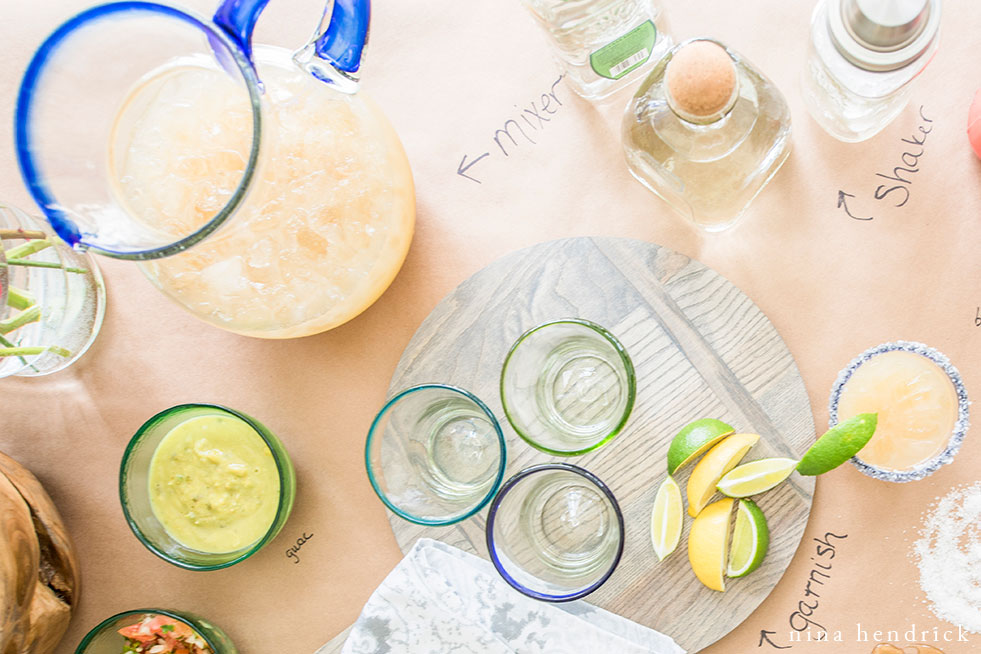 How do you make a bigger batch of this Classic Margarita recipe?
You have to do a little bit of math, but the ratio is 4 parts fresh squeezed sour mix to 3 parts tequila to 1 part triple sec. To make a pitcher, I quadruple the recipe.
Print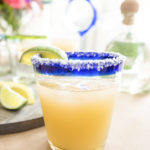 Classic Margarita Recipe
---
Author:

Total Time:

10 minutes

Yield:

1

drink

1

x
Description
Create a classic margarita that's the perfect blend of tequila, triple sec, and fresh-squeezed citrus juice. It's a fresh summer cocktail that your guests are sure to enjoy!
---
Fresh-Squeezed Sour Mix
1 cup

simple syrup (

1 cup

of sugar +

1 cup

of water)

1.5 cups

fresh-squeezed lime juice

1/3 cup

fresh-squeezed lemon juice

1/4

cup fresh-squeezed orange juice
Classic Margarita
4

parts Fresh-Squeezed Sour Mix

3

parts Tequila

1

part Triple Sec
---
Instructions
To make Simple Syrup
Combine 1 cup of sugar and 1 cup of water in a small saucepan. Heat on low, stirring, until the sugar dissolves.
To Make Fresh-Squeezed Sour Mixture
Combine 1 cup of the Simple Syrup with 1 1/2 cups of the fresh-squeezed lime juice, 1/3 cup of fresh-squeezed lemon juice, and 1/4 cup of fresh-squeezed orange juice.
Classic Margarita
Fill a cocktail shaker with ice.
Add 3 parts tequila (such as 3oz), 4 parts Sour Mixture (such as 4 oz), and 1 part (or 1 oz) Triple Sec.
Cover and shake until combined and chilled. 
Pour agave nectar on one paper plate and coarse salt on another. Dip the rim of your glass in agave nectar then dip in the coarse salt. 
Alternatively, you can run a slice of lime around the rim of the glass then dip in salt. 
Garnish with a slice of lime. 
Prep Time:

10 minutes

Category:

Drinks

Cuisine:

Mexican
I hope that you enjoy this recipe as much as I do! If you try it, please share what you thought of it. I'm always open to tips and tricks to make my classic margarita recipe even better (someone recently suggested adding eggwhites for froth, which I can't wait to try)!
Pin It for Later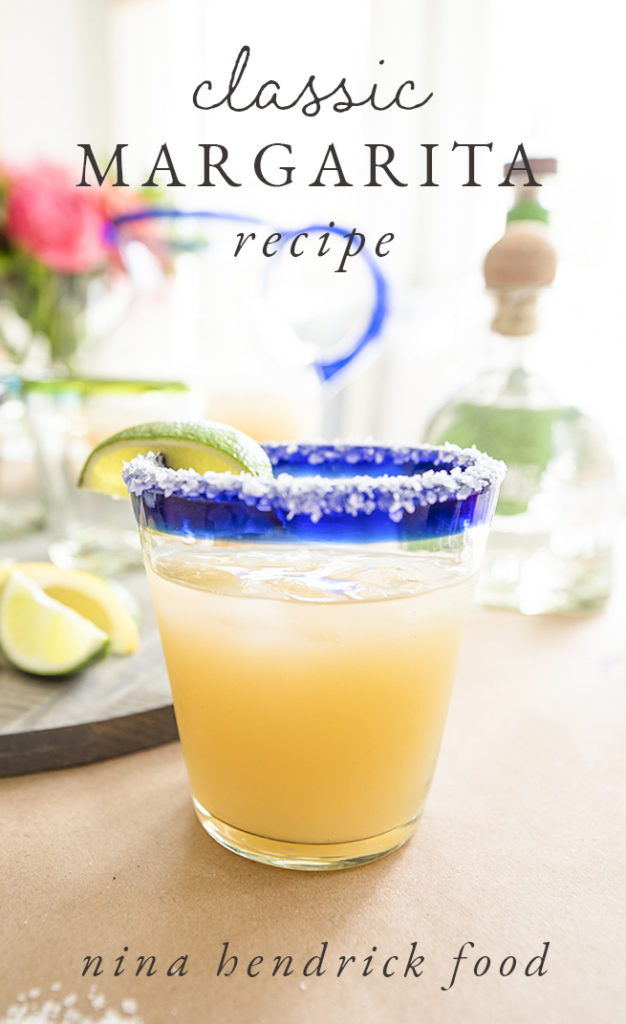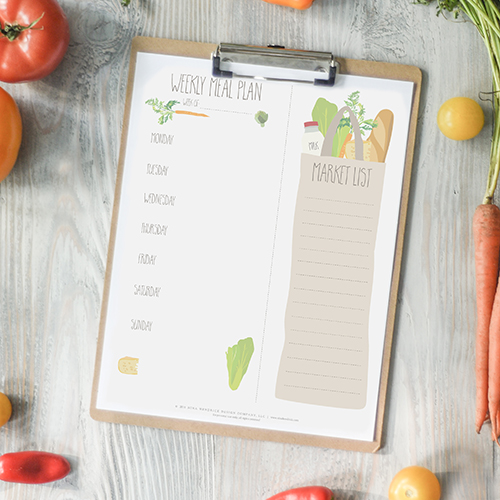 Want Easier Weeknight Dinners?